---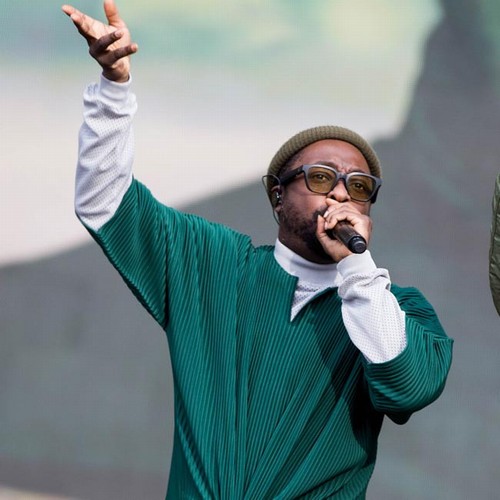 Black Eyed Peas encabezan Greenwich Summer Sounds este verano.
Los creadores de éxitos de 'I Gotta Feeling' se han unido al cartel del nuevo festival que se realizará en el icónico Old Royal Naval College de Greenwich en julio.
El 7 de julio, Black Eyes Peas encabezará 20 años después del lanzamiento de 'Where Is The Love?'
Contarán con el apoyo de la productora e intérprete Ellie Sax.
El grupo 'She's So Lovely', Scouting For Girls, también se ha agregado a la alineación que tocará el 6 de julio con el cabeza de cartel Sir Tom Jones.
Greenwich Summer Sounds comienza el 4 de julio con Nile Rodgers y CHIC a la cabeza, mientras que el grupo 'Ruby' Kaiser Chiefs encabezará el 8 de julio con el apoyo de los rockeros independientes de 'Same Jeans' The View.
Black Eyed Peas actualmente está compuesto por will.i.am, Apl.de.ap y Taboo, mientras que la ex miembro Fergie admitió anteriormente que le encantaría reunirse con el grupo en el futuro después de irse oficialmente en 2018.
Ella le dijo a SiriusXM: "Siempre he sido la hermana pequeña y parte de grupos y así, y tuve un momento con 'The Dutchess' y esos increíbles cuatro álbumes con The Peas y, con suerte, más.
"Siempre he sido una especie de inadaptado que realmente no encajaba a la perfección en ningún personaje en particular, así que es solo una mezcolanza, pero cuando lo pones todo junto, realmente tiene sentido si lo sabes.
"Así que tengo que tener un álbum de soul y hacer lo que siento que es orgánico y no tratar de encajar en algún molde".
Ella agregó: "He vivido mucho y necesitaba un lugar para poner todas mis experiencias de vida. No siento que sea justo ir a un disco de Peas y decir: 'Déjenme sacar mis diarios y hacer esto". todo sobre mi'.
"No sé, es demasiado egoísta para mí, así que solo necesitaba dejarlo todo".
Las entradas para Greenwich Summer Sounds ya están disponibles en https://www.greenwichsummersounds.com.
---
Descarga nuestra APP BEONERADIO
Google Play | Apple Store
www.be1radio.com
Instagram: @be1radio
---